Most of my trackers use the Menstrual Cycle Tracker (MCT) code. It looks like Morse code, but it's just a simple way of indicating on your trackers where in your cycle you are.
Each – represents a week,
there are four – to represent four weeks.
Split by | which is the middle of your monthly cycle.
If you are interested in how your cycle affects how you , it's a simple way of tracking it by circling whatever week you are on. When you review weeks of your food diary for example, you can see if your food diary looks different from one week to the next.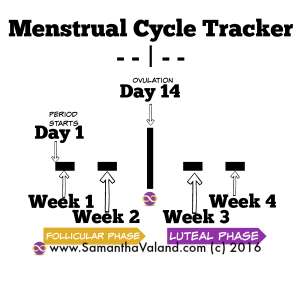 Hopefully with the two diagrams together you can see the simplicity of the MCT! A – for a week.
More info on your menstrual cycle:
Click here for period calculator
Click here for a menopausal timeline
Click here for a blog on How long does the menopause last?