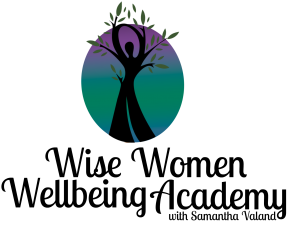 You have been on a diet for the last few years on and off but are still the same weight and actually you may be a few pounds heavier. Wouldn't it be fabulous to find out a way to lose weight and keep it off without feeling you are on and off a diet?
You are getting a few more pms symptoms than you used and your hormones can go a bit haywire which is frustrating to say the least
Are you fed up with the amount of work 'being healthy' entails and you know there must be an easier and quicker way. Work smarter and not harder.
Life is good, family are well, career is hectic but mostly in a good way. It's annoying that this part of your life feels a wee bit out of your control
And it not all vanity that you want to lose a bit of weight from your middle. You are more concerned and aware about health issues that when you were younger. You know a larger waistline has health implications that you want to nip in the bud.
You eat healthy and can't understand why you are putting on weight?
Your energy levels are mixed and you don't have the same oomph for exercise that you used and you have had a few more injuries or niggles in recent years.
Any health checks have come back normal and your Doctor is keen for you to do what you can exercise wise.
So why am I the best person for you?
My name is Samantha Valand founder of Wise Women Wellbeing Academy I have worked in the fitness industry since 2006 as Personal Trainer, Pilates Teacher and Weight Loss Coach. I recently trained as a Hatha Yoga Teacher as it has repeatedly came up as one of the best ways to exercise during the menopause.
Working predominately with 40+ women who are struggling to lose weight on the 'eat less and exercise more' method. I have literally searched world wide for courses on the Menopause and Perimenopause – Australia MenoFit and Metabolic Effect – America.
All so I can help women feel fabulous in their forties with sustainable changes that are easy for you to make.
My approach when Personal Training and working one to one is to get the best out of you each session. When you leave you feel awesome rather than you need to lie down for a few hours to recover! My coaching is the same. Taking care of yourself comes in many forms. Knowing when to rest and when to push is a fine art. Most women are good at the pushing part and struggle on the relaxing side!
"Sam is cogniscent with you as an individual. Every session is based on what she perceives your ability on that day to be. This has enabled me to progress and not undo the work that has been achieved to date." Beverley
Three months ago I was feeling dreadful. I was desperately seeking a fix and swinging from bread to fruit to chocolate to make myself feel better. Within a couple of weeks of following Sam's advice I was feeling so much better (and looked trimmer) and had more energy. I have learned so much about blood sugar swings and how to manage my body. Increasingly I feel I am in control of my eating regime and that sensible weight loss is happening surely and steadily. My life is a little complicated but Sam is never judgemental and the coaching sessions are keeping me focussed on my long term objective of feeling better and losing weight. Barbara
Eat less and exercise more does not work for most 40+ women. However it is what most diet books prescribe rather than trying to balance your hormones.
Most diets are taking a mentoring approach. By that I mean they impose a way of eating onto you rather than taking your lifestyle and finding a way to tweak it to lose weight whilst keeping good energy levels.
The secret in the mix is you.
There is no point you following exactly what I do as we probably have very different lifestyle – although I will explain how I got there. Just think how different your live is now to 10 years ago. If you are single, living with your partner or living with a flatmate. All very different. If you have young children to having teenage children. Work from home, long commute to work in an office, shift work or commute to a different city and live away from home for a few days a week. All different lifestyles so why would we assume only one 'diet' would fit into your lifestyle and work for everyone?
If you do not enjoy the weight loss journey you are on you will not stay on it.
And why should you? Life is too short!
I know you are working hard and that this is important to you. If you have not been successful in your weight loss journey it has not been for the want of trying!
Over the the four week will cover:
Diets: how to fit diets into your lifestyle rather than change your lifestyle to fit into the diets
Why Not: you know what you should be doing but why are you not doing it? We explore why.
Unique: why what works for your best friend doesn't work for you
Exercise: what the best exercise is for 40+ ladies and what you can do if your energy levels are fluctuating
Hormones: what hormonal changes occur as you become peri-menopausal
More Hormones: how and why this impacts your shape and weight
Stress Hormones: what and how stress impacts your 40+ body
Happy Hormones: creating habits with happy hormones
Myths: Are carbs bad? What about fasting?
Efficiency: Metabolic Efficiency vs high or low metabolism
Cravings: Strategies for cravings
Tools: Biofeed back tools that are available to help you on your weight loss journey.
My weight loss rules: personalised 'rules' you develop to a weight loss strategy that works just for you
It's in bite-sized chunks because I know you are busy.
You dip in and out in your own time.
There is homework each week, but again it's all to be taken in your own speed.
You have access to the course for a year so you can take things in your own time and go back as often as you want!
How much time will it take up: probably 2-3 hours per week, listening to recorded webinars, work through the workbook
Who is 'Why can't I lose weight' for?
You are in your 40s or older
You are peri-menopausal
You are interested in the 'why' and what the changes happening in your bodies
You are looking for long term solutions to your wellbeing and maintaining your weight loss.
You invest time to find solutions that fit into your lifestyle.
Who is 'Why can't I lose weight' NOT for?
You are already in the menopause or post-menopausal.
You have thyroid or adrenal problem
You are looking for a quick fix
You want a specific plan to follow
The programme was designed as a 4 week course. However as we all have very different lifestyles and commitments, the full course is available when you sign up.
Please go through the course in the order designed. Stay as long as you need to on any week and you can go back as often as you wish.
Please ask any question in the Facebook group that is available to support you.
"Why can't I lose weight' is only available through Wise Women Wellbeing Academy
You can find out more by clicking here
---