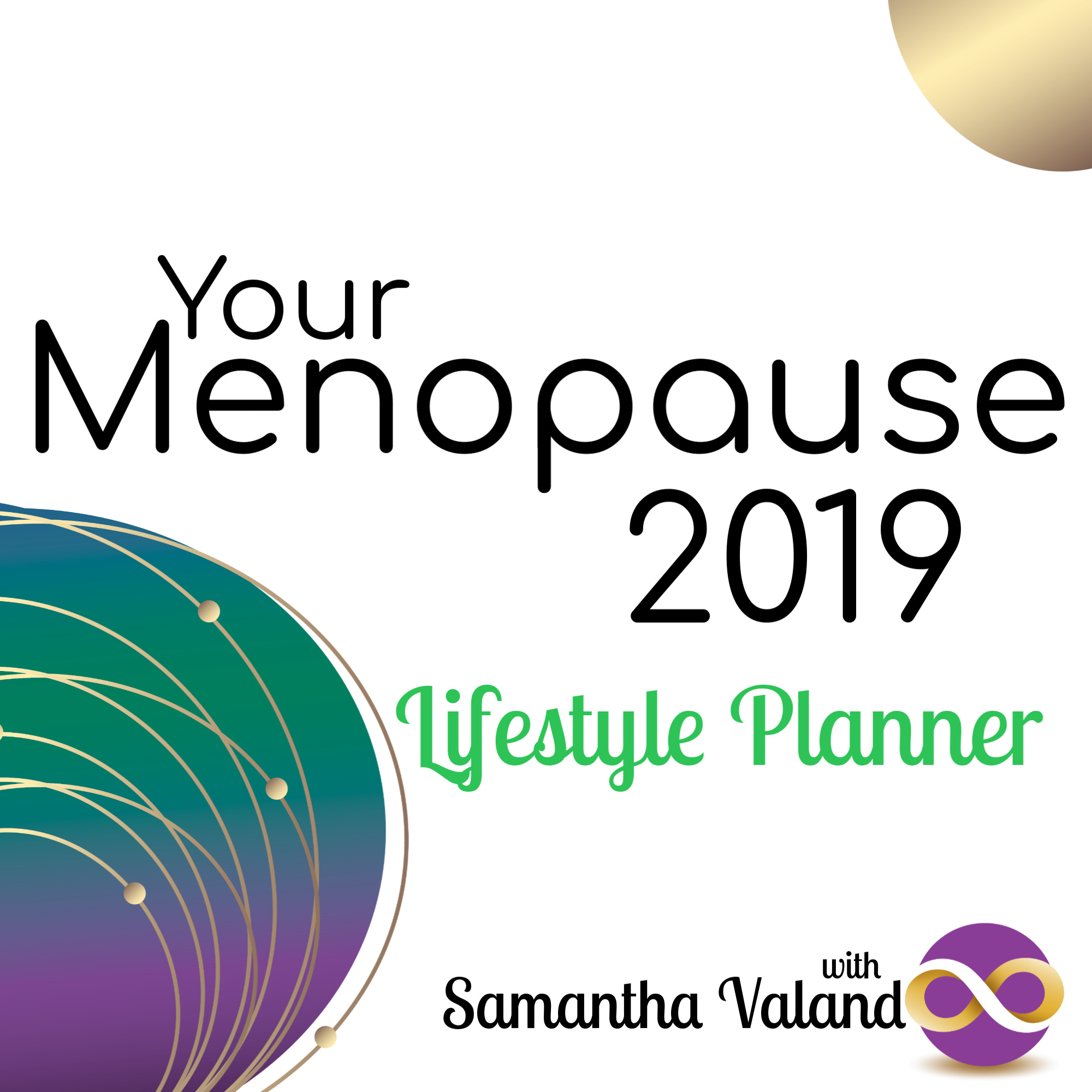 'I just want to feel like my old self again'
The menopause can be a difficult transition. If you are looking for a roadmap to help guide you to make the best changes for you, then I have created 'Your Menopause 2018 – Lifestyle Planner' just for you!
It is not a traditional planner where you create a massive to-do list for the year. It is a about creating some space for yourself, gaining wisdom throughout the year from your actions. It is learning about yourself and what you need to let go of to make space for whatever you want next.
The Skinny
61 A4 Pages in total
53 pages jammed packed full of information, planners and trackers
– front and back pages
– 5 separator pages
– 1 index page
5 pages dated for 2019
Start Here
Start Here: Health Review
Health Measurements
Start Here: Health Action Plan
Start Here – Reflecting on lessons learned
Part 1-The Menopause
The Menopause aka The Change
The Menstrual Cycle
How does stress affect you?
Daily Stress Calculator
Menstrual Cycle Tracker – – | – –
Annual Planner – 2018
Quarterly planning – Jan to March 2018
Quarterly planning – April to June 2018
Quarterly planning – July to September 2018
Quarterly planning- October to December 2018
PMS TRACKER
Date
Absent Tracker
Start Here – Your Menopause Action Plan
Part 2 – Habits to Balance Hormones
Start Here – Self-care Review
Habit Accountability
Habit Triggers
Habit Personalisation
Daily Habits
Other Menopause Friendly Habits
Self-healing Energy – Chakras
Selecting a new habit – Using the TE&M tool
Habit Trackers
Action Plan – habit planning for the year.
Weekly Habit Tracker
Part 3 – Carbs and the Menopause
Carb sensitivity – Burner Types
Glycemic Index
Smart Carbs
Making adjustments
Start Here – Carbs Action Plan
Sugar Burner – Daily Food Tracker
Mixed Burner – Daily Food Tracker
Muscle Burner – Daily Food Tracker
Part 4 – Exercise and the Menopause
-Start Here – Activity/Exercise Review
-When exercising today I enjoy…
-on-negotiable Activities/Exercise
Weekly Exercise/Activity Tracker by Exercise Type
Monthly Exercise/Activity Tracker
Start Here – Exercise/Activity Action
Part 5 – What next?
A Year in Progress
This is only available as part of the Wise Women Wellbeing Academy